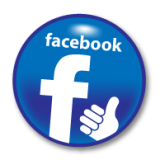 R rated Strippers Central coast
An R rated show is one of our stunning female strippers performing a full nude strip tease at your next buck's party or birthday parties. The duration for the show is around 15min. Our Central coast strippers will come and perform a strip show at your place, hotel, and boat almost anywhere. Booking a strippers on the central coast is easy, simply fill out an on line for with your contact details (make sure you fill out all the fields) or just give us a call on 0424 004 441 and let us know how we can help you. When your Central coast stripper arrives to your event we ask you to give her the remanding balance for the show to be paid in cash to the stripper then she will need a place to get changed into her sexy costume, let us know what you would like the stripper to wear, whether it be a sexy school girl, French maid, cop or even a cheeky nurse we know our Strippers on the coast will put a massive smile on everyone's faces. Once you have chosen the costume she will hand you a cd to put on so she can get started, by then you should have the buck or birthday boy sitting in a chair so the Central coast stripper can start the show. We do get a lot of calls from customers from Sydney and Wollongong asking for their favourite Adult events Sydney stripper to do a show on the Central coast such as Monica, Jewell, Chanel, Arianna, Cassie or Bea just to name a few, this is very possible if you can give us a week or two notice and there will be a small travel fee for them to drive up as it is over an hour and half each way from the cbd of Sydney. We would also like to let you know it is in our terms and conditions that there is to be no photos or filming and to respect the strippers personal lives as most customers hassle them for their phone numbers and other social networking contact methods.
Remember feel free to ask us whatever you want if you have any questions regarding hiring a stripper, the more we know the better we can help you have a great event. So now that you have an idea how to book a stripper now you just have to let us know who you like the most, maybe give us about 3 girls names so we can see if they are available to entertain you and your guests at your next events. We would love to hear your feedback as well on our workers; this helps us filter out any problems in the future and to keep a better standard of adult entertainment.
The better you treat our girls the better the experience will be for the birthday boy or buck.