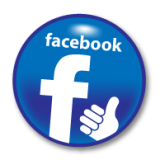 CUSTOMER TESTIMONIALS
November 14th 2015
Just wanted to give some quick feedback, Michelle was one of the best girls I have seen in a while, we are from the USA so we thought it would be hard to compare our girls over there to yours but she was stunning, and topless waitress Kate was a lot of fun too, thank for the hook up. Dean, California USA
November 7th 2015
My self and the boys would like to thank strippers central coast for the amazing weekend we just had, it took my bother and I hours going thru websites looking for suitable girls for my brothers bucks party in the central coast and found most the girls on the other sites to be a bit trashy until we came across Strippers central coast, they took the time to go thru everything we wanted and we got the girls we agreed on. The topless waitresses were great and the x rated strip show was awesome, we highly recommend Strippers central coast . Jake and Daniel, Terrigal nsw
October 31st 2015
This is the second time we have used strippers central coast, we had hired a holiday house in Avoca beach and we got 4 topless waitresses off strippers central coast and as we didn't ready need them to waitress it was good to just have them hang out and play drinking games with the boys and make sure the buck having a great time, we had them for 3 hours and extended them for a extra 1 hour, great weekend thanks again. Grant, Avoca beach.
October 31st 2015
Fantastic service, we got two single x rated shows for my boys night in the entrance, good to finally see two quality girls doing the shows as I have had some nightmare girls turn up in the past from other businesses, 10/10 thanks strippers central coast, talk to you next time cheers. Damien, The entrance.
October 10th 2015
Thank you strippers central coast, we got two topless waiters and a full nude strip show for our hen's weekend in Wamberal nsw, the boys were super friendly and made us feel comfortable as we are the shy type not really the one to get this sort of entertainment but we thought hey "what the hell lets do it" thank the boys for us.  Amanda, Wamberal nsw.
September 12th 2015
Michelle and Natalia were stunning, thanks for the last minute topless waitresses and shows, we want them again next time, Alex and crew, Terrigal nsw
August 22nd 2015
Were to start.... we had a disaster bucks in Copacabana nsw Friday 21st of August, we first booked girls from another "business" as the price was cheaper by $100 so we thought a saving was a saving more money for beer only to find on the day the girls that turned up were horrible, we were told on the phone by a girl they would be hot !, I don't mean to be rude but they were something you would find in kings cross with a needle in their arm, those were my brothers words, We had to swallow our pride and call the business we were told in the first place to call ( strippers central coast ) and get girls for the 22nd August, the guy on the phone laughed at us then was straight to business, "ok lets fix this " was his words, it did cost us more money than the other business but the quality was outstanding, topless waitresses and the stripper were stunning, thank you strippers central coast for fixing our bucks. Trent, Michael, Ross, griffa, Copacabana nsw
July 3rd 2015
Natalia is a goddess, body 10/10, personality 10/10, face 10/10, many thanks, Geroge vella, Wamberal nsw
June 20th 2015
Strippers central coast got us 3 topless waitresses and a x rated vibe show to come to our holiday house on ocean view drive Wamberl nsw, one of the waitresses Ivana was very funny we loved her Russian accent  and one of the other girls who was very friendly was Michelle, the owner went out of his way to help us with some suburbs to choose from when looking for the holiday too so we were glad to use these guys, peace out, Tommy, Wamberal nsw.